Product
CONTACT

Person:Pang MR.

Tel: 86-0757-82012683

Fax: 86-0757-82012684

E-Mail: foshan_gls@163.com

Address: Foshan Nanzhuang the Geely Park new source of three-way on the 17th
Message
About Us
Location:Home > About
The Foshan GuangLong's Ceramic Machinery Co., Ltd.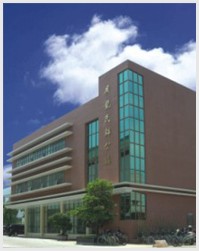 The Foshan GuangLong's Ceramic Machinery Co., Ltd. (formerly known as, Bute Tong, Foshan Ceramic Machinery Factory), founded in 1992, is a professional design and manufacture of ceramic machinery and equipment of private enterprises. The company is located in Foshan Nanzhuang Town, known as the China Building Ceramic first town known as the the Geely industrial park covers an area of ??over 20,000 square meters. The Ceramics Group with many famous companies to maintain long-term friendly relations of cooperation in business, the company's products throughout the domestic ceramic producing areas, and are exported to Southeast Asia, Central Asia, Africa, Brazil, Italy and other countries and regions.
My company is based on the country "credibility first, quality first". Large production base with state-of-the-art equipment, skilled workforce, and improve sales and after-sales service system, the implementation of the design, manufacture, sale, transportation, after-sales service one-stop service, at the same time using the scientific management approach. Strict control measures, complete quality guarantee system security products stable. Strict implementation of the pre-sale, sale, service of the regime, and happy to help you bear the the ceramic machinery overall design, modeling, installation, commissioning and maintenance.
I have 17 years of experience in manufacturing ceramic machine, elite rely on technology and the use of advanced technology and equipment, developed the following products: 0.1T to 100T ball mill series, 20T ~ 60T feeder series, 1.5M3 ~ 900M3 mixer series. In addition, according to the customer's needs and requirements, designed and manufactured according to the customer's wishes, a hundred percent customer satisfaction
Copyright © 2012 Foshan ceramic GuangLong\\'s Machinery Co., Ltd. All rights reserved 粤ICP备12093182号
E-mail:foshan_gls@163.com Address: Foshan new source, City Nanzhuang Geely Park Road on the 17th Zip Code: 528000